For more information, visit our website www.giddingsboatworks.com
---
Business Overview
Ray Cox purchased Giddings Boatworks, Inc. in 2007 after Don Giddings (original owner) retired. Ray and his crew have been working hard at continuing on the tradition of Giddings Boatworks. Giddings Boatworks provides service from the Pacific Northwest, to all of the west coast from California to Alaska. It's our vision to be your preferred world-class marine repair solution where quality and value converge. We pride ourselves in doing top quality steel work and have been building and repairing Commercial Fishing Vessels since 1979. We are committed to contribute to the success of our customers through continuous development of our capacities, technical competencies and a motivated workforce, and to support the fishing communities that we serve. We are proud of every new custom boat or repair job that we do, as well as the fact that everything we do helps define us as a Made in Oregon & Made in the U.S.A. company!
---
We are growing and building!
We are primarily a repair facility serving the fishing fleet but also have a respectable record of new construction too. Giddings Boatworks is the home of the F/V Time Bandit from the TV show "Deadliest Catch", we also built F/V Cape Caution, F/V Aleutian Ballad, F/V Ramblin' Rose, and the F/V Maverick. We have also recently completed construction on two new fishing vessels, F/V Miss Emily and F/V Patriot. View a list of our ship building history here: www.shipbuildinghistory.com
---
---
[column_half]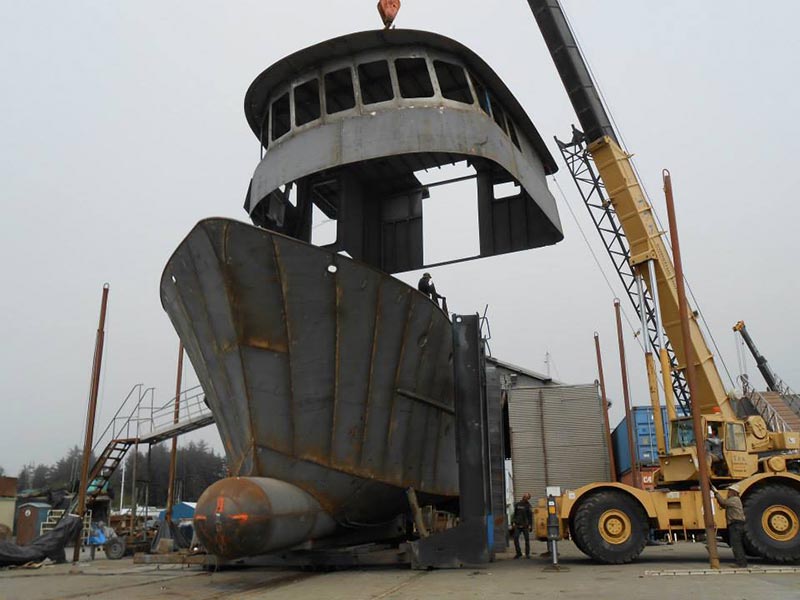 [/column_half]
[column_half_last]
Looking for a new boat? We will help you get exactly what you want in a new custom fishing vessel. Our value, quality and expertise are sure to impress! Be sure and check out our 'Featured Boats' to get a good example of what we can do for you.
[/column_half_last]
---
[column_half]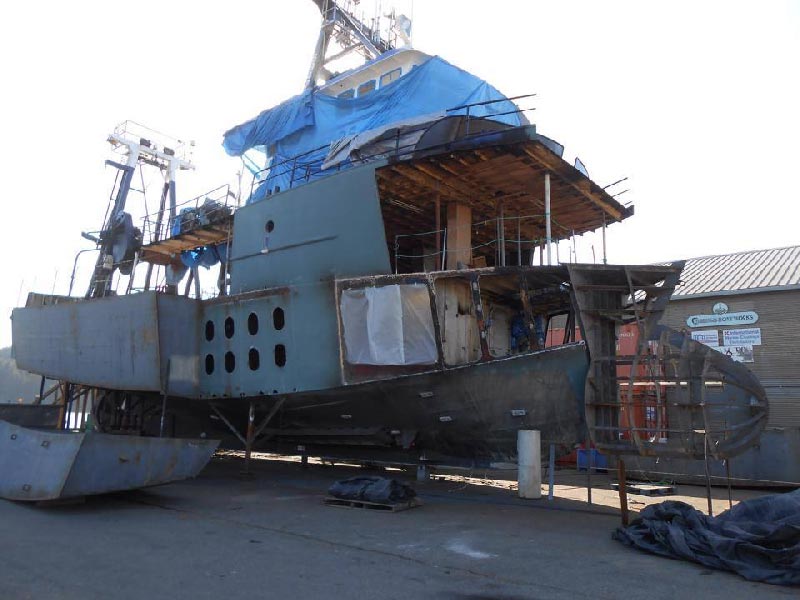 [/column_half]
[column_half_last]
No matter the size of job, we can rebuild almost anything. From minor changes like fresh paint, to a complete Sponson job to widen and/or lengthen you vessel, Giddings Boatworks is your first choice for top quality boat rebuilding!
[/column_half_last]
---
[column_half]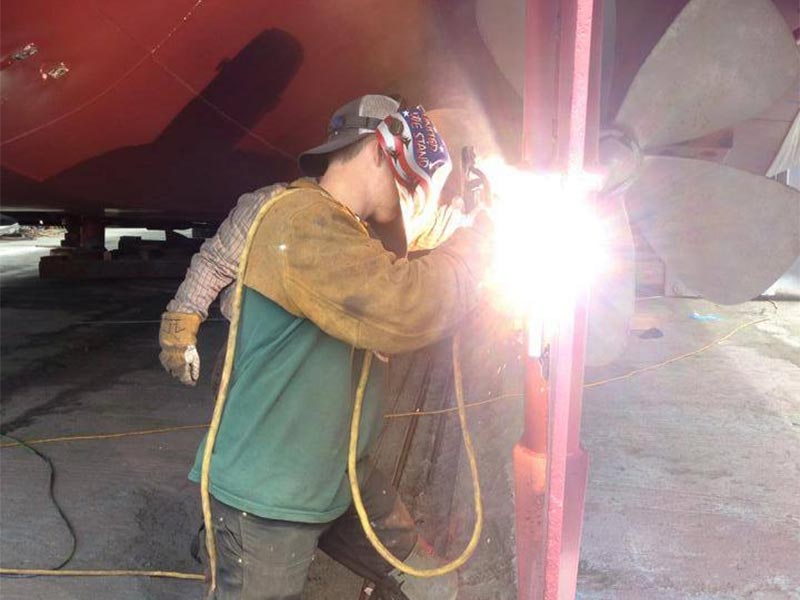 [/column_half]
[column_half_last]
Did something break or need replaced? Big or small, we can fix it! With multiple dock-side repair moorings, and two haul-out locations to accommodate vessels of different sizes, we can tackle just about any job you can steer our way! (Please call ahead for scheduling)
[/column_half_last]
---
[column_half]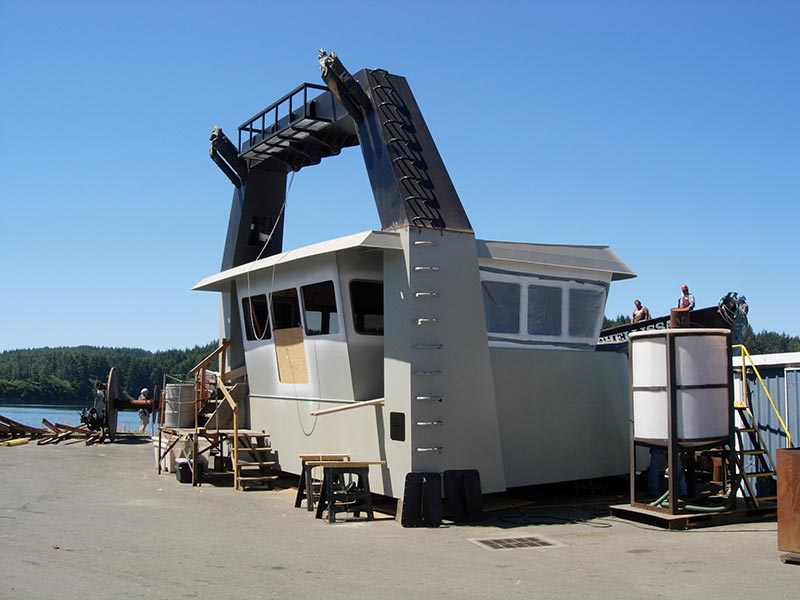 [/column_half]
[column_half_last]
We are proud to lend our talents in custom Steelwork to the safety of the boats and crews that make up our fishing communities all over the Pacific coastline. We take a mindful, creative, and industrial-strength approach to any of your Steelwork needs.
[/column_half_last]
---